Sunday, 13 November 2011
When I was just checking out
Indiblogger
site, I came across the
Surf Excel Matic's Get smart contest
.. Looking at the topic for the contest .. It brought on an instant smile in my face, specially on a Sunday evening when you think of getting extra 2 hours to do what you like to do, it can't get any better ..
While I was thinking about it, there were just too many things that came to my thought and how I missed doing stuff that I love so much ...
It takes two to tango ... but with two hours everday I would opt to go to dance class. It is something that I always loved doing but never got the time to learn it professionally ..
I am also thinking of learning cooking .. 2 more hours a day would certainly help me try out a new dish each day .. even if it is going to mean making a mess of the place or my clothes (Surf Excel Hai na .. ;) )
I would love to blog .. there is just so much of thought and so many experiences that I come across everyday and having got into the habit of blogging about almost anything .. I find the experience to be incomplete when I don't blog about them .. Blogging in the move would be great as well .. !
Two extra hours over the weekend would also mean time for long drives, a little bit of cleaning my room ..
I might also catch up with reading, doing my daily bit of walking, getting in touch with friends from school and college, spend time with family at home and visit friends whom I haven't met for many months now ..
I would really love to hear what you would do, if you had two extra hours ??
Thanks to Indiblogger and Surf Excel Matic to have come up with this competition. It actually made me think of things that I love doing and would make me conciously devote sometime to do them all :) :)
If you like my post, do vote for me
here
.
I have always associated lunch box with school times .. and thinking about the lunch breaks we had when in school, those really are special memories ..

Trying to hide and have lunch during the maths class .. when you are asked an answer when your mouth is full with roti and subzi .. I'm still grinning like crazy when I am writing these lines, thinking of the fun times with lunch boxes in school ..

We always happened to have a multi-cuisine lunch ranging from roti - channa to puttu - kadala curry to thepala with imli chutney to sambar rice with appalam .. the list is endless.

After about six years of missing the fun of taking lunch from home .. Im back to having home cooked food for lunch .. Its yet again time for multi-cuisine lunch times :) :)

I am also thinking of preparing my own lunch, but now really sure how good that would turn out and primarily depends on me getting up early ?!?! to prepare the food :)
Saturday, 5 November 2011
The only thing that can keep me indoors for a few hours over the weekend is the rains in Chennai .. I like it when it rains .. but surely not when it pours throughout for over 48 hours ..

I love to be indoors reading a book or browsing or just listening to music when it rains .. For the first time I went test driving a car which a friend is planning to get .. test driving a car in the flooded streets of Chennai wasn't all that bad either .. It was the first time I drove an automatic transmission car :) :)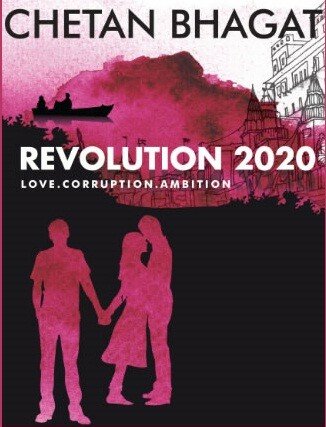 The story starts when Chetan Bhagat visits GangaTech college in Varnasi to deliver a speech, where he meets Gopal (the director of the college) who just wants to have a drink with Chetan Bhagat so he could tell his friends that he had a drink with 'the' Chetan Bhagat. Bhagat finally agrees to the request and as time went by Gopal over drunk and had to be rushed to the hospital
Revolution 2020 is a triangle love story between Gopal, Raghav and Aarthi, three child hood friends from Varnasi. Gopal falls in love with Aarthi, who professes her love for Raghav and vice - versa. Raghav clears his JEE exams to get into the famed Benares Hindu University in Varnasi and Gopal with not so good entrance exam marks tries for another attempt by joining coaching classes in Kota.
Finally unable to make it to any good university and after the death of his father, Gopal finds himself in the company of an MLA and works with him start an Engineering college in his ancestral agricultural land .. which comes along with a lot of corruption.. In the mean time Raghav after his engineering joins as a news reporter in one of the leading news papers in the city from where he was later chucked out for having written about the corrupt practices followed by the MLA of their region. Revolution 2020 happens to be Raghav's News paper which highlights the various corrupt practices happening in the city of Varnasi.
Throughout the story the one thing in Gopal's mind was to prove to Aarthi that he was better than Raghav ..
The book was a good time pass read, however it was not very fast paced and the story line did not get me addicted to finish the book in one go.. I liked reading Chetan's Two States much better,
I loved the way Varnasi was described between the story line, about the boat rides in Ganga .. small pathways around the temple area with no place to move around when you have a cow coming in the same street as you .. it reminded me of my trip to Varnasi almost a decade ago, the same incident happened when we hurriedly got on to the verandahs of the houses on the street when a cow started coming on the same road we were waling in .. I should say the cows in Varnasi are really healthy. It is one of the beautiful historic pilgrim place in India .. I miss not having taken pictures during my Varnasi trip.